Communication through our bodies and through language, the work is an examination of the world in three dimensional form and is, I believe, fundamental to the human condition. The work considers our place within those spaces and the objects that surround us, used and observed. There is no imitation or direct reference. The response is more subtle, personal, intimate, evoking a sensuality and eroticism and often ritualistic.
We Are Still Here
Group Show Discussion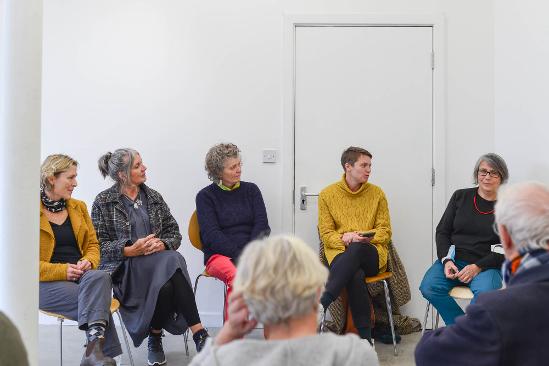 Image: Peter Griffiths WASH show October 2021 featuring This Stuff Matters - pop up show at Yorkshire Arts Space, Sheffield E2
Solo Show 2021
Galerie Gilardie, Le Lindois France 16310
I am delighted to announce I will be holding a solo show in a new contemporary gallery, Galerie Gilardie, France in 2022. Further details to follow.
Oct 2021
WASH
Yorkshire Art Space Exchange Place, Sheffield. Pop Up Show Chaired by Megan Goodeve. Featured Artists: Gillian Brent, Alexandra Harley, Sheila Vollmer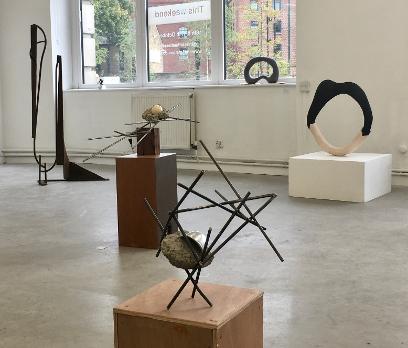 Spring 2021
This Stuff Matters
'What's That?'
On-line virtual exhibition - As featured in The London Group newsletter : read here