About
Jill Gibson is multi-disciplinary artist, working across platforms including sculpture, video, installation and drawing. Her practice is largely research based ( an architectural technique called fabric forming) and is an on-going exploration of material and form – an enquiry into how we communicate through our bodies and through language and through the objects we surround ourselves with.
Jill has worked for several years expanding the techniques and methods employed to incorporate a wide range of materials and construction methods into her practice. She considers physical structures, environmental forms and observed human shape which is rooted in a consideration of complex human and environmental issues that face us in a rapidly changing and challenging world. Many of the works partake of a commonality of materials and forms, and yet each being unique, having their own identity within a space and therefore each piece demands to be regarded separately. The works evoke 'a sense of the sacred, of ritual and of the erotic'.
Originally from Sheffield, an industrial town in the North of England, Jill studied her undergraduate course at Glasgow School of Art and her MA in Sunderland and currently works between two studios, Cullercoats, nearNewcastle U.K. and in the Charente, France.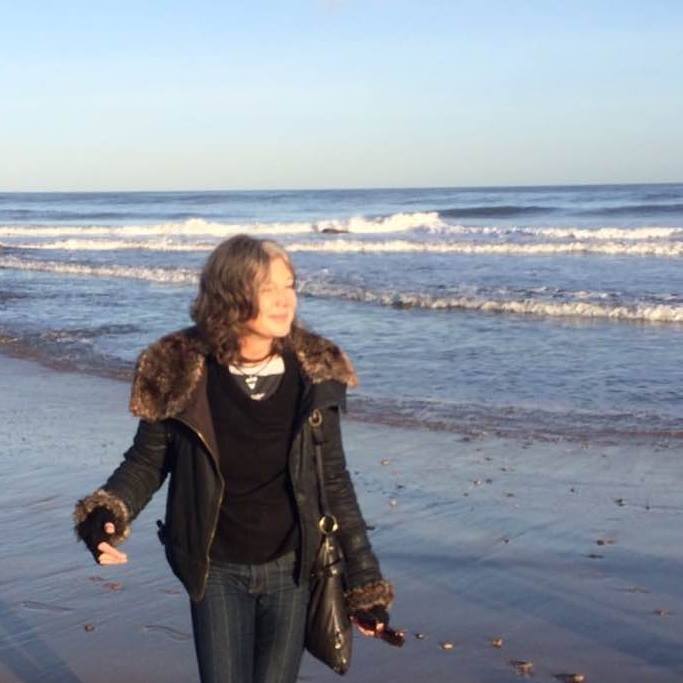 Resume
Curation
ArtHouses - August
2015 - 2017

- Cullercoats Studios, Tyne & Wear
June 2015: Horses - Bob Lawson - Solo Arts, Holmside, Sunderland UK
Sept 2014: Dirty Pretty Things. Group Exhibition. Cullercoats Studios, Tyne and Wear UK
Talks
April 2015 - The Caravan Gallery's Creative Communion - Pride of Place Project Hub, Sunderland UK
March 2015 - Articulate Project Space - Sydney, Australia
Memberships
Royal Society of Sculptors
Member of This Stuff Matters - Four Contemporary Sculptors, Alexandra Harley, Gillian Brent, Sheila Vollmer, and Jill Gibson -https://www.stuff-matters.co.uk/
Residencies
November 2019 - Scottish Sculpture workshop - Large Hand Building
November 2017 - Joya Artist Residency, Anadalucia, Spain
March 2015 - Articulate Project Space, Sydney, Australia
April 2014 - Scottish Sculpture Workshop - Bronze Casting
Publications
Ephemereye - On-line zine:
Stiched Time Zine 2014 - Published by Clare Smith - Funded by Arts Council England
Private Collections
Mr K.J.C Duffy, UK
Dr A Bingham, Chicago, Illinois USA
Education
University of Sunderland - 2013 - MA Fine Art - Distinction
University of Sunderland - 2006 - PGCE
Bristol Business School - 1988 - 1989 - Postgraduate Marketing Management
Glasgow School of Art = 1985 - BA Hons (1st)- Textiles
Sheffield Hallam University - 1980 - Foundation Art
Experienced teacher/lecturer of Art in Lifelong Learning
Links
Biography
2020
August 2020 - Cheeseburn Sculpture Park, Stamfordham, Northumberland
July 2020 - Royal Society of Sculptors Summer Show, curated by Nicky and Robert Wilson -Dora House, London UK
March 2020 - Ephemereye - Moving Image in Focus on-line Curated by Veronica Shimanovskaya March 2020 - Camaradas Exhibition, Mexican Embassy, Menier Gallery, London, UK Joint installation project featuring Marisa Polin and Jill Gibson
January 2020 - Opening Matters, Unit 3 Project Space, East London E3 ELT - Group discussion and group curation with Alexandra Harley, Sheila Vollmer and Gillian Brent
2019
November 2019 - London Group Show, Cello Factory, Bermondsey, London Curated by Bill Watson November 2019 - Amsterdam - Bermondsey, London, SE1 4QG UK - Group Show curated by Mario V.Sanchez and Vanya Balogh. Featured Artists, Marge Abela, Jill Gibson, Robin Denny, Mark Woods, Cedric Christy, Rebecca Scott, Julia Maddison, Ansel Cizic October 2019 - Synergic, Old Biscuit Factory, Bermondsey, London SE16 UK May 2019 - Somerset House - 16th -19th May 2019 - Curated by Gavin Turk 'Portrait of an Egg'
May 2019 - Minuscule Venice - Fondamenta San't Anne, Venice - Curated by Vanya Balogh
May 2019 - Test 123, Unit 3, East London - Curated by John Bunker
Featured Artists: Alexandra Harley, Gillian Brent, Jill Gibson, Sarah Vollinger
April 2019 - Cotswold's Sculpture Park Cotswold's UK
March 2019 - Minuscule - Cross Lane Projects, Kendal, UK
February 2019 - Seventh Chinese Open, Q Parks, Leicester Square, London UK Curated by Rebecca Fiener
January 2019 - Solo Show, Cullercoats Studios, UK
2018
October - December 2018 - Cullercoats Group Show, ArtBound, West Yorkshire, Shipley.
October - Protocol - Frieze Art Fair, Cavendish Square, London, UK - Featured Artists: Cedric Cristy, Gavin, Turk, Nichol Farhi, Nicola Hicks, Jill Gibson, Mark Woods, Rebecca Scott, Ann Grim, Gazillion Artist, Sarah I Mackenzie
June - September 2018 - Cheeseburn Sculpture Park, Stamfordham, Northumberland
February 2018 - Embracing the Underdog - Q Park, Soho, London, UK
2017
October 2017 - The Crash 2017 - Q Park, Cavendish Square, London, UK
August 2017- Summer Salon 2017 - Lubomirov/Angus-Hughes Gallery, Hackney, London UK August 2017- ArtHouses 'Fringe' - Cullercoats Studio Gallery, Newcastle UK
August 2017- Stimulus - Menier Galley, London, UK
July 2017 - Small World- PS. Mirabel, Manchester, UK
July 2017 - Threads - Dundas Street Gallery, Edinburgh, Scotland
May 2017 - Outskirts, 901 Avenue C, Suite 101, Denton, Texas 76201
March 2017 - Threads - Espacio Gallery, Bethnal Green Road, London E2
2016
August 2016 - Art Houses Fringe - Cullercoats Studio Gallery, Newcastle UK
August 2016 - 'Bizarre is Always Beautiful' Cupola Gallery, 178 Middlewood Road, Hillsbrough, Sheffield S6 1TD
Featured Artists: Jill Gibson, Melissa Dawson, Diogo Duarte, Enzo Marra, Aphra O'Connor
May 2016 - LUBOMIROV/ANGUS-HUGHES Gallery - Sixty - Curated by Anna Bleeker and Alessandra Falbo
February 2016 - Made To Measure, Lotte Inch Gallery, Bootham, York
2015
October 2015 - Sculpture In The Vineyard - Wollombi Village, Lower Hunter Valley NSW, Australia
October 2015 - IAM Collective: The Brunswick, 82 North Street, Leeds LS2
October 2015 - UTOPIA - Art Licks, Clapham Orangery, London UK
August 2015 - Arthouses: Cullercoats Group Show 2015 - Newcastle
June 2015 - Fit The Slit - Alberoni Beach Venice, Italy
Featured Artists: Lee Maelzer - Vanya Balogh - Susana Sanroman - Marisa Polin - Fiona Haines - Toni Gallagher - Sian Kate-Mooney - Hedley Roberts - Rebecca Scott - Mark Woods - Cedric Christie - Jill Gibson
May 2015 - Lines of Communication - Prism @Hoxton Arches
March 2015 - Residency - Articulate Project Space - Sydney, Australia - 2nd- 23rd March 2015
March 2015 - 'Taking Up Space' - Future Feminist Archive - New South Wales, Australia. (in conjunction with CFA) Articulate, 497 Parramatta Road, Sydney NSW.
Featured artists - Anne Graham, Barbara Halnan, Che Ritz, Georgina Brinkman, Helen M Sturgess, Jennie Feyen, Jill Gibson, Katya Petetskaya, Sarah Fitzgerald, Susan Buret, Veronica Habib
Jan 2015 - Go Figure: Gallery 2, Altringham, Cheshire
Featured Artists: Anna Tea, Jill Gibson, John Merrill
Jan 2015 - Land Changes Project. San Diego, California USA
2014
Dec 2014 - Additions: Butetown History and Arts Centre, Cardiff
Nov 2014 - Stitched Time Exhibition. Limbo, Substation Project Space, Margate, Kent, CT9 1EE
Featured Zine Artists: Helen Frank, Ruth Geldard, Jill Gibson, Sue Gough, Kate Murdoch, Clare Smith,
Nov 2014 - Bad Behaviour: Brixton East Gallery, London.
Featured Artists: Stephanie Douet, Philip Elbourne, Gabriela Fabrowska, Jill Gibson, Jane McAdam Freud,
Oct 2014 - #ROTH, Grosvenor House, Park Lane, Mayfair, London Featured Artists: Alexis Harding, Bob Lawson, Hedley Roberts, Jill GibsonSept 2014 - Dirty Pretty Things: Group Exhibition, Cullercoats Studio Gallery Space, Tyne & Wear UK
Featured Artists: Virginia Bodman, Jill Gibson, Lee Maelzer, Janina Sabaliauskaite, Tracey Toffield, Juli Watson
2013
Oct 2013 - Group Exhibition, Gallery North Project Space, Newcastle UK Featured Artists: Paul Richardson, Bob Lawson, Jill Gibson
Oct 2013 - Cullercoats Studios Group Exhibition, Newcastle UK
Works selected for the 2013 Threadneedle Prize, Mall Galleries. UK
July 2013 - <3 - Priestman Gallery, Sunderland
2012
July 2012 - North East Student Art Prize. Departure Foundation, Tower House, Sunderland
2011
Dec 2011 - Saltburn Artist Project 'Off The Shelf' Group Exhibition
Sept 2011 - SMART Gallery, Group Exhibition, Fabric of the Land, Aberdeen